ABS Newsletter Week of January 2nd ‌ ‌ ‌ ‌ ‌ ‌ ‌ ‌ ‌ ‌ ‌ ‌ ‌ ‌ ‌ ‌ ‌ ‌ ‌ ‌ ‌ ‌ ‌ ‌ ‌ ‌ ‌ ‌ ‌ ‌ ‌ ‌ ‌ ‌ ‌ ‌ ‌ ‌ ‌ ‌ ‌ ‌ ‌ ‌ ‌ ‌ ‌ ‌ ‌ ‌ ‌ ‌ ‌ ‌ ‌ ‌ ‌ ‌ ‌ ‌ ‌ ‌ ‌ ‌ ‌ ‌ ‌ ‌ ‌ ‌ ‌ ‌ ‌ ‌ ‌ ‌ ‌ ‌ ‌ ‌ ‌ ‌ ‌ ‌ ‌ ‌ ‌ ‌ ‌ ‌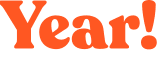 Diligent Work
Hello ABS Community,
This past year has been filled with many wonderful experiences for learning, collaborating, and connecting.
We hope everyone found time to enjoy a different pace, make connections, and find joy over the break
We are looking foward to much growth as we explore Math, Literacy and Place based professional learning in the weeks and months to come.
We are planning on sharing some new information this year in our newsletters so be on the lookout for details around our place based learning and integration of academics during this time, our stations and workshop model appraoch, our Leader in Me Work and some exciting community connections!
Winter Sports Begins 1/13/23
Winter Sports-
On our calendar dependent on weather conditions, we have January 13th as our first winter sports day for the season. This means that all students will be participating in either skiing, or some other form of winter activity Friday afternoons starting after lunch and going until dismissal.
We had our boot fitting for students who needed rental equipment this fall. I know that some students were unable to attend that fitting due to illness and I will be directly in touch with you if you fall into that category.
For students that missed that rental fitting and their child requires ski rentals please let me know so I can figure out a time that can be arranged for you to bring your child to BootPro in Ludlow for a boot fitting if they are unable to make it out our way. Please remember BootPro does a wonderful service for us in fitting equipment for free and due to this being their busy time availability will be limited.
If you have any questions regarding the winter sports program please feel free to reach out to me. Anyone wishing to volunteer for the ski program should go through Ascutney Outdoors.
Thank You
Annalise Ennis
Basketball over Holiday Break

Thank you to JP and Caitlin Flanigin for hosting practice Hoop sessions over break. Here are some pictures of ABS students doing some drills and having fun.
Literacy everywhere
We are fortunate to have remarkable resources in both access to literature and expert teachers. We know that reading to kids, with kids and supporting kids reading on their own in areas of personal interest helps develop a true love of reading. As research clarifies what approaches work best for learners we, as a teaching staff are constantly adjusting our own practices to meet each child where they are in their learning. If you are curious about our approach to literacy, please reach out to Amanda Yates at ayates@wsesu.net.
More Basketball Sessions
JP & Caitlin will host 3 more basketball sessions on January 8th, 15th and 29th from 10:00-11:00 AM.
Story Friday & Geo Bee Club
This Friday, 1/6/23, is our First Story Friday & Supper at the Mary L. Blood Library. Join us from 5-6 PM to read stories, make snowflake sun catchers, color, and play.
ABS is starting a History and Geo Bee Club. If your child is interested in joining our group, we'll meet 1 time a week during recess/lunch to review history and geobee questions and learn more about the world around us. At the end of March students will have the option to take the free qualifying exams to see if they will move on to regional competition. If you are interested in learning more visit: https://usa.iacompetitions.com/qualification-process-elementary-and-middle-school/
Are you passionate about history and geography? If you are interested in joining us contact ayates@wsesu.net
Important Dates
1/16 -Martin Luther King Jr. Day - No School
2/7 - Early Release, students dismissed at 12:00
2/20-2/24 - Winter Break - No School
3/17 - Teacher Inservice - No School
3/30 - Early Release, students dismissed at 12:00
3/31 - Parent/Teacher Conferences - No School
4/10-414 - Spring Break - No School
5/5 - Early Release, students dismissed at 12:00
5/29 - Memorial Day - No School
---
---
April Sykes

April is using Smore to create beautiful newsletters